Welcome to Holy Trinity Church of England Primary School!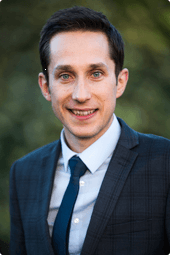 On behalf of the children, staff and Governors at Holy Trinity Church of England Primary School, I would like to welcome you to our website. We believe that our school is a very special place for children to learn and grow, driven by our school vision to provide "excellence in how we worship, learn and work together". It is our shared belief that every person in the school community has the right to believe, respect, aim high, belong, enjoy and grow. We promote this Christian ethos through our curriculum and our daily acts of Collective Worship; our school was judged to be "Outstanding" in the latest SIAMS Inspection. Read more...
Covid-19 Update ~ August 2020
Welcome to Holy Trinity Church of England Primary School's website.
The government has now released its guidance for our full reopening in September. You will be aware that the situation with COVID-19 is ever changing, and by Thursday 3rd September things may well have evolved. We are very excited about welcoming all our children and families back to school soon.
Holy Trinity Primary School will be following Lambeth Council's vision for reopening. This is summarised below:
~ We are supportive of all children going back to school in September.
~ The wellbeing of our staff and children will be at the heart of all that we do.
~ We will provide a broad, balanced and inclusive curriculum that will enable children to catch up by summer term 2021.
~ We will continue to work together with our school and wider communities to minimise risk of infection, by following national guidance informed by local protocols.
~ The school will continue to develop its risk assessments, sharing with staff, the local authority and unions.
~ We will actively engage with the Lambeth Schools Partnership's work on Trauma Informed Practice so that children are given optimum support to achieve.
A general overview of how life at our school will be in September
All our children will be returning to school in September and they will return in their whole class bubble.
~ Children will be required to sit in rows facing the front, and at a distance, where possible.
~ The guidance has acknowledged that social distancing between children is challenging.
~ All staff, visitors and parents will be expected to continue with the 2-metre social distancing rule.
~ Children will be expected to remain in their class bubble as much as possible.
~ Schools are expected to continue with the staggered starts and drop offs. We will continue to use both entrances on Upper Tulse Hill, and further details of this can be found in our risk assessment below.
~ Our principles of good hygiene will continue, including regular hand washing and sanitising. We will continue to be well stocked with sanitisers and disinfectant to regularly clean surfaces in all rooms.
~ The premises team will continue to clean the common areas, surfaces and toilets three times a day, as well as thoroughly clean all rooms from 3.30pm.
Our risk assessment for full reopening in September 2020 is available by clicking here.
Please click this link below to see our Frequently Asked Questions document that I hope you will find helpful: Holy Trinity Full Reopening Parent FAQs - August 2020
If you have any further questions, please contact us at admin@holytrinity.lambeth.sch.uk. You can click here to read my end of year letter to our parents and carers.
Kind regards,
Mr Winn
Headteacher
Year 5's trip to Cardiff - 2020
Stars of the Week
| | |
| --- | --- |
| BUNNY - | DUCKLING - |
| BEAR - | BADGER - |
| GAZELLE - | MEERKAT - |
| PANTHER - | |
| LYNX - | JAGUAR - |
| LION - | CHEETAH - |
| LEOPARD - | TIGER - |
Why download the school mobile app?
The school mobile app sends all essential information straight to your phone or tablet, where you will have regular access to news, school calendar, newsletter and notices.
Our school app is available to all parents for FREE on the iOS and Google Play stores.
Year 4's trip to Rippledown - 2019